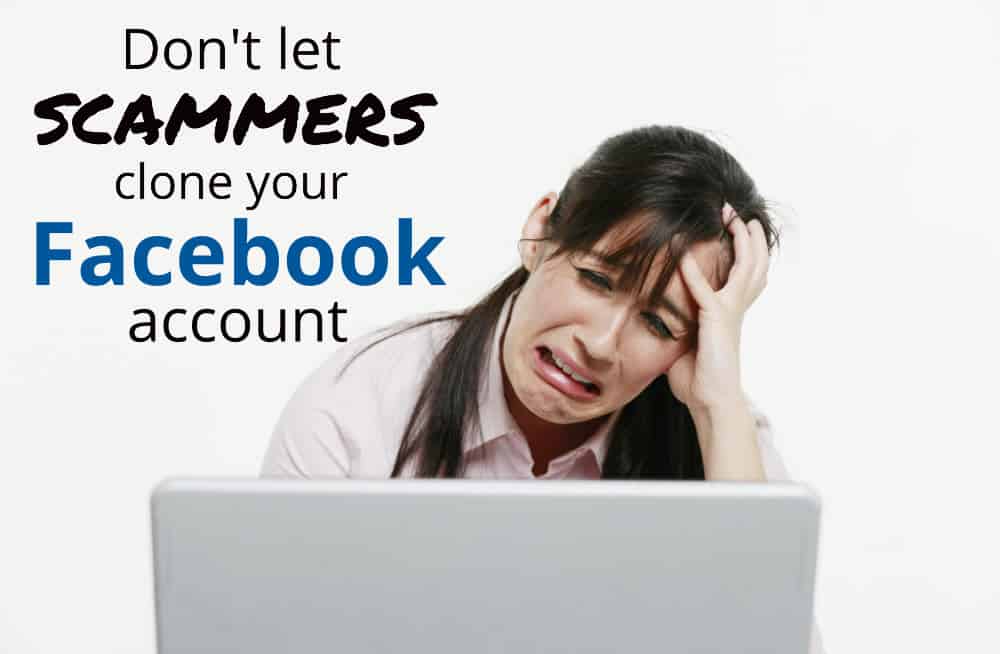 Scammers clone Facebook accounts to imitate you and try to scam your friends.
Has it ever happened to you?
Is there a way to prevent scammers from cloning your Facebook account?
Yes.
Don't Allow Scammers to Clone Your Facebook Account
This method has worked for me so far.
And it works for a simple reason:
If the scammers have no incentive to clone your account, they pick on someone else instead.
It's very easy to do.
You just change who can see your details to friends only.
I made the short step-by-step guide to show you how.
But from the picture, it looks like someone's account has already been cloned…
Facebook Settings to Avoid Being Cloned
Here are those settings from the video:
Staying Safe on Facebook
Here's another video I made about ways to stay safe on Facebook, and how to identify and avoid scams: