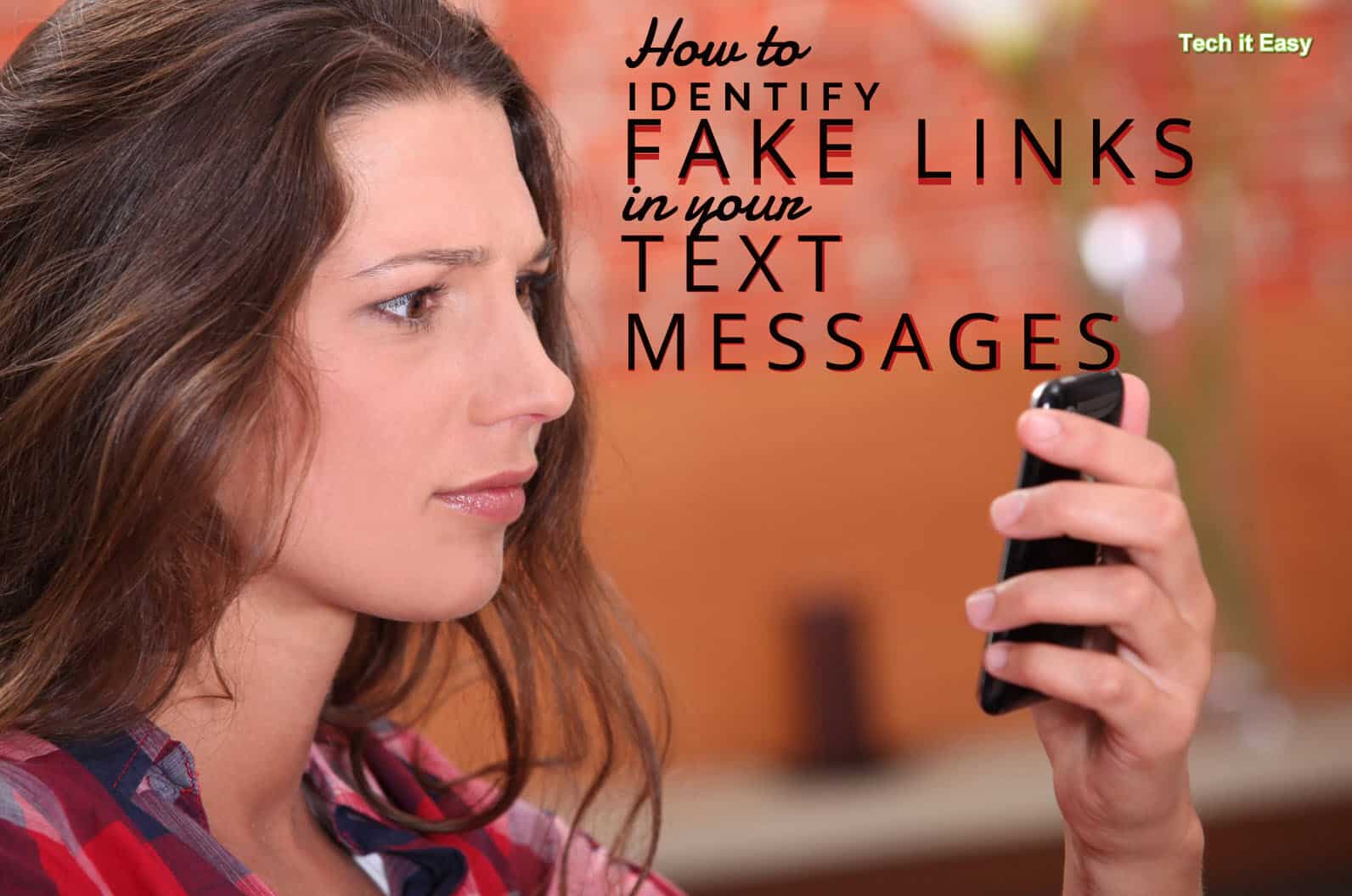 Ping! An SMS text arrives from your bank.
But it's fake!
It looks like an important warning! All about fraudulent activity on your account.
And it implores you to click the link.
Click here now!
While you're wondering if it's real, another text arrives from your phone company.
Click this link to avoid being cut off.
How to Tell if a Text Link is Fake
So how can you tell if the link in your text message is genuine or a scam?
Here's a quick way to check if the link is fake:
Look for the very last

.com

or

.co.uk

.

Then see what's just before it.
If the real website isn't written right there, it's fake!
A Fake Link Example
For instance, if EE's website is EE.com – the fake link might be something like this:
EE.com.payments.EE-online-payment.com
.Com or Con?
Notice what's just before the final .com.
In our example, it's EE-online-payment.com.
Hey! That definitely isn't EE. It's fake!
But can you spot that they've tagged EE.com onto the front just to make it look genuine?
EE.com.payments.EE-online-payment.com.
That catches out many people.
But not you!
Now you can spot the major telltale sign a mile away.
Be Even More Aware of Links in Emails
All that was for text messages.
But be even more aware if the link is in an email – 'cos, in emails, the scammers can make the fake links appear to be genuine.
But that's another topic for another article on another day.
How can you tell a scam link in the urgent text message supposedly from your bank? Is there an easy way to check if it's fake? Here's a quick two-step check. Click To Tweet