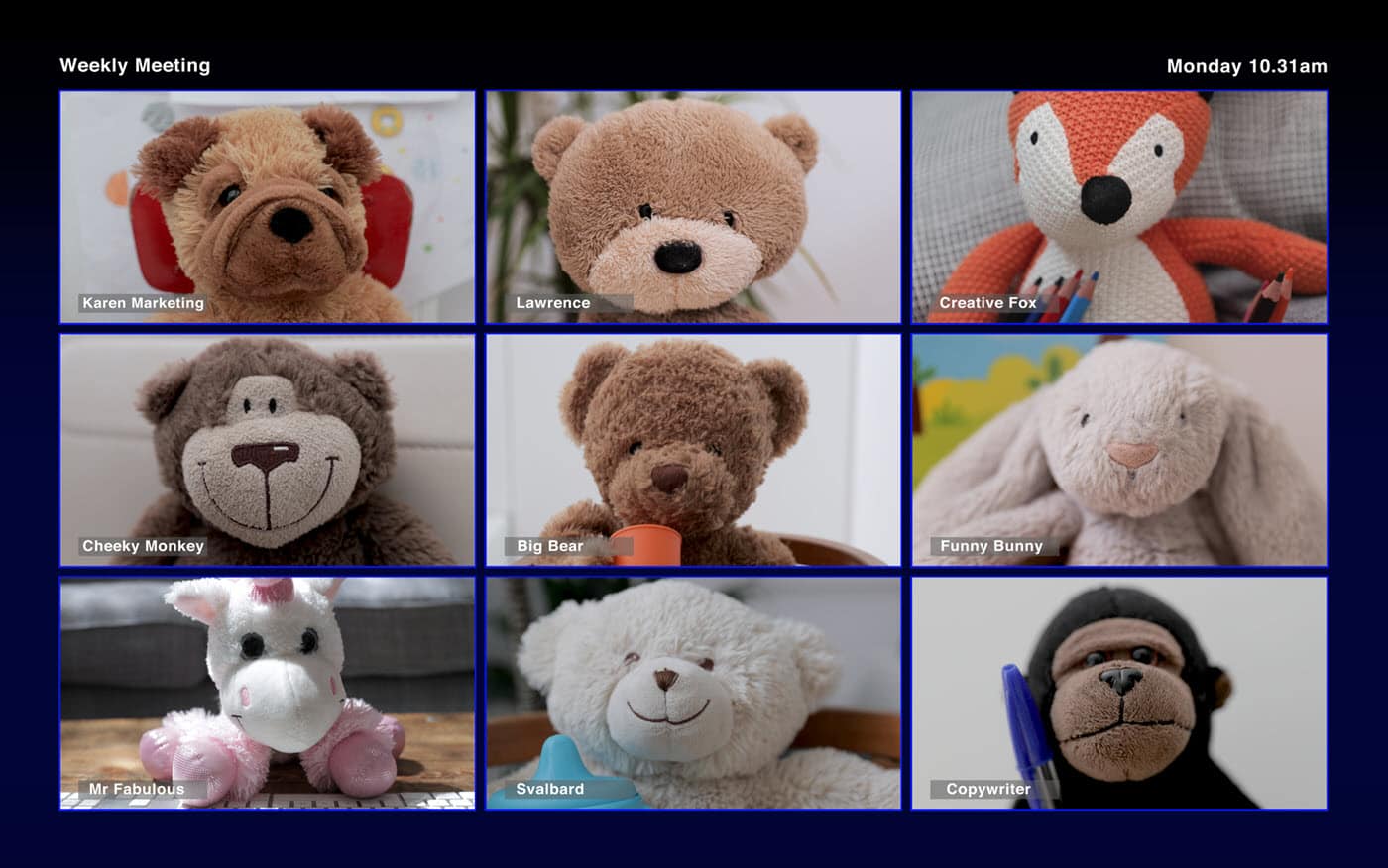 I'm growing to love Jitsi.
Why?
Because…
It's free.

I can stay on as long as I like.

I don't need to download anything onto my computer.
Jitsi is Free
Yep, it's totally free.
It's open-source.

Like Zoom – But with Unlimited Time
Yes, you can remain on a Jitsi group call for as long as you like.
Whether it's just you and a friend, or a large group…
Unlike Zoom, Jitsi won't cut you off after 40 minutes. 
It's like Zoom but you can stay on forever!
No Jitsi Software Needed
If you're using Jitsi on a desktop computer or a laptop, you don't need to download anything.
You just start or join a meeting. It's so simple.
But you will need to download their app if you want to use Jitsi on a smartphone or tablet.
Is Jitsi Secure?
Jitsi claims to be secure and fully encrypted.
How to do a Jitsi Meeting
If you're starting a meeting on your computer, go to Jitsi.org.
Then click on the Start a Meeting button.
Next, give your meeting a unique name and click 'GO'.
Or you could use one of the unusual names that Jitsi suggests…
Jitsi will ask you for the usual permissions.
Camera, microphone, etc.
Then click 'Join meeting'.
Now at this point, I'd set your name in the little box up in the top right corner – so that other people who join can see who you are.
That's always handy if there are strangers in the meeting…
Or indeed if you ever need to switch off your camera, such as when your spouse sneaks in with a refreshing cup of tea.
Invite People to Your Jitsi Meeting
There's no point talking to yourself. So to invite more people, click the…
Err… 'Invite more people' button.
These Jitsi people have got the wording down to a fine art!
On the next screen, send out invitations.
Or just copy the link.
Your friends can click the link to join the meeting.
Or, if they're using a mobile device, they'll be prompted to download the app.
Using Jitsi With a Mobile Device
There's a free Jitsi app in the Apple and Android stores.
Just search for 'Jitsi' and install it.
Setting up a meeting on a mobile device is also very easy.
Give it a room name

Allow the permissions
You can even allow Jitsi to add any meeting reminders into your calendar if you like.
Zoom Alternative
If you're familiar with Zoom, Jitsi will be a doddle.
It's very similar.
Except that it isn't…
Because you don't need to clock-watch as that dreaded 40 minutes limit approaches.
Happy meeting!
Is Jitsi Better Quality Than Zoom?
In my tests, I found that on some video calls, Jitsi was clear and stable.
On other occasions, Jitsi kept breaking up. So we moved over to Zoom which behaved perfectly.
The advantage of having both Zoom and Jitsi at your disposal is choice. If one ever disappoints, you can use the other.
Is there a free alternative to Zoom that doesn't cut you off after 40 minutes? Yes, it's Jitsi. Here's a simple guide to starting to use Jitsi: https://techiteasyworkshop.co.uk/jitsi-zoom-alternative/
Click To Tweet
I must give a special shoutout to my friend, Richard Tubb, the tech-geek at Tubblog, for introducing me to Jitsi.
Thanks, Richard! 👍
More reading: How to Create a Zoom Account, Step by Step